You are probably here because you were looking up the price of $CART and saw a company called "Maplebear Inc?" What does this mean? What is Maplebear and is the stock website I'm on making a mistake?
The answer is no.
Maplebear Inc is the same company as Instacart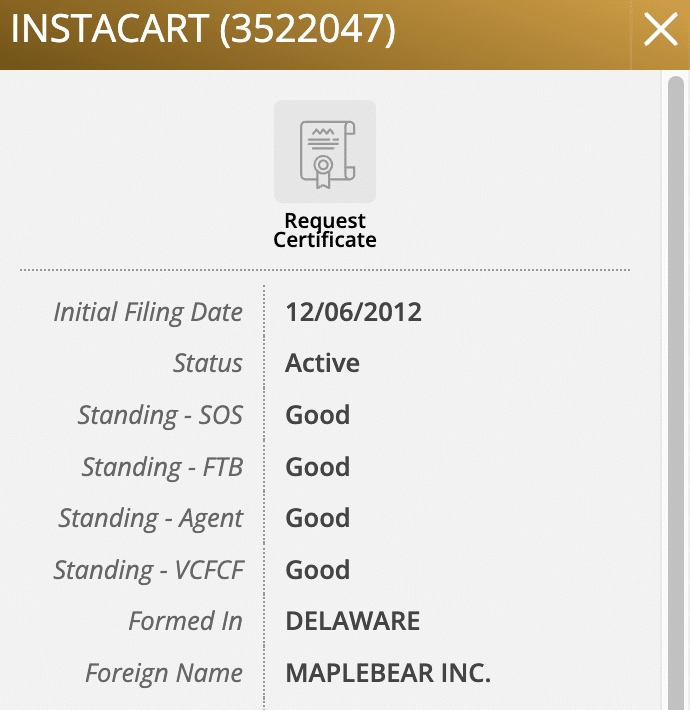 Maplebear Inc is a Delware C-Corp that is registered in California as a foreign entity doing business as "Instacart". The reason you are looking up $CART and seeing Maplebear is because that is the registered name of Instacart's company. The data provider, like Tiingo or Bloomberg, are not making an error, but properly reporting how Instacart registered with the stock exchange.
You can find more details about Instacart's registration in California by using the California business entity search.
What happened to the Maplebear/Instacart IPO?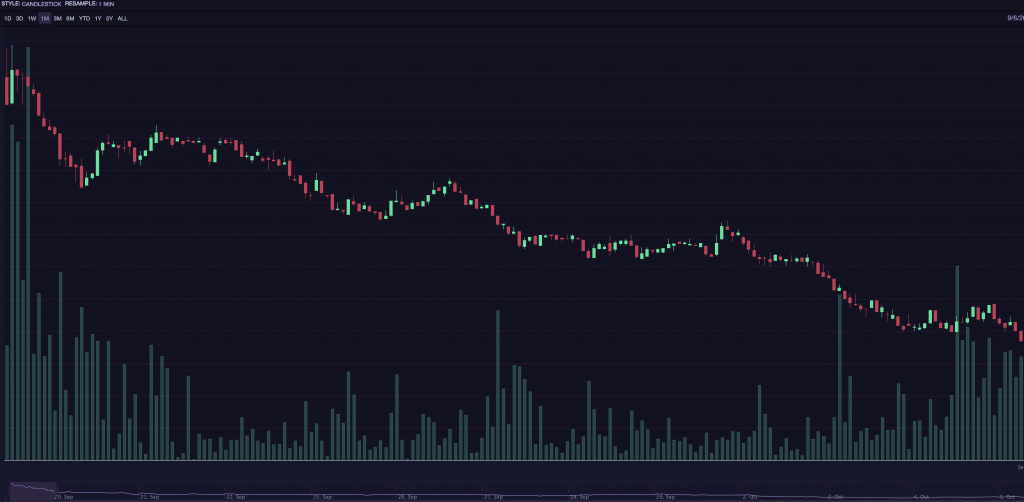 Instacart/Maplebear IPO'd on the Nasdaq Stock Exchange under the stock ticker "CART" on September 19th, 2023. It was priced at $30/share but reached a price as high as $42/share. At the close of the first day of trading, the company was valued at about $11bn. About 8% of the existing shares were made available in the IPO with Maplebear management saying they wanted it to be about giving shareholders existing methods of liquidity, rather than raising money.
Where to find accurate corporate information?
If you're here, it's like you're verifying the information of a stock website, and that's fantastic! Always verifying data is the sign of a great trader. Trust but verify. That's why at Tiingo.com we work hard to accurate and curate accurate information about stocks. You can use our APIs to keep your database up to date, with both prices and meta information about stocks. Check out our End-of-Day Stock APIs to keep your database up to date with information about stocks like Instacart/Maplebear or use our Intraday IEX Stock API to get intraday prices on stocks like $CART.. Or you can use our front-end to see the information visually of $CART.